Rebecca Gross talks to young, New Zealand-born, Australian architect Adele McNab about her career and her father's legacy within it.
Adele McNab moved from Auckland to Sydney in 2011 to pursue her architecture career. This shift has, by now, led her to establish her own practice and will, if all goes to plan, see her build her own house.
But first things first. McNab's interest in architecture began when she was a child, growing up in Auckland where her parents renovated their family homes. During that same period, she spent weekends with her father, a panel beater, in his workshop and paint shop, learning how materials go together and how they are formed into spaces. She became familiar with tools and learned how to mix colours for tints. 
During her final year at Unitec's School of Architecture, McNab participated in a summer school programme in Sydney under the tutelage of renowned Australian architects Richard Leplastrier, Peter Stutchbury and Lindsay Johnston. "The programme had a lasting impact on me and influenced how I see and practise architecture," McNab says. "It taught me that responding to a site's context, environment and inhabitants is the heart of any concept for a project."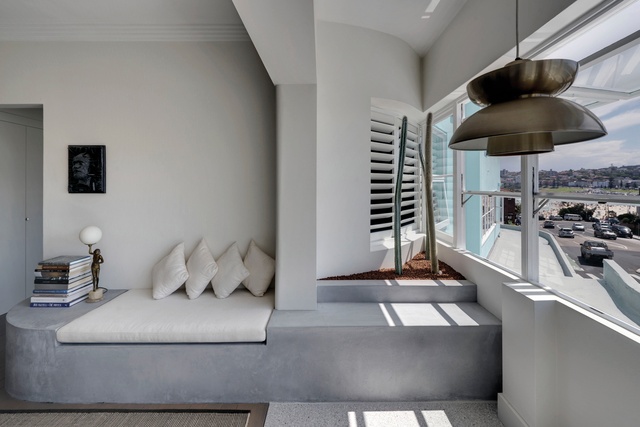 Following her graduation, McNab jumped at the opportunity to move to Sydney, joining Bruce Stafford Architects where she worked on residential projects and "gained insight into the more personable, intimate aspects of architecture."
McNab applied this to the remodelling of her own apartment in an iconic art deco building overlooking Bondi Beach. She created a modern, light and laid-back space, embracing the design language of the building, and with a colour and material palette inspired by the beachside location.
Still enjoying being hands-on, from days spent helping her dad, McNab designed and built a bench seat and planter using leftover bricks from the apartment. "It took a couple of weeks to learn how to lay bricks but there is a real sense of satisfaction from making something," McNab says. She also revitalised the exterior and interior of the apartment block, specifying a bright, tropical blue, inspired by the original colour scheme and the art deco period. 
In 2018, McNab took the leap to go out on her own, establishing her practice after her father passed away. "It prompted me to make changes in my life and diving into something I'm passionate about helped me get through a tough period," McNab says.
The fruits of McNab's hard work and passion for architecture are evident within the space of just one short year. She has transformed a Sydney warehouse into, of all things, a fresh and functional workplace for The Casing Boutique, a natural casing sausage business, and she is working on projects on both sides of the Tasman. These include: a new bach in Raglan, an addition to a Westmere home and two residential projects in Sutherland, Sydney.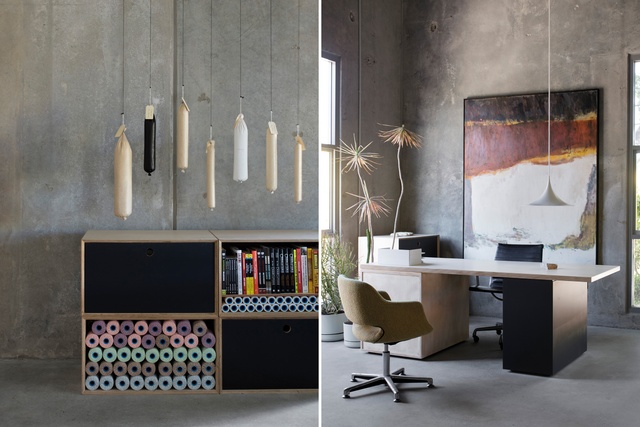 On the side, McNab also designs and makes custom furniture, including a stand-up desk crafted using plywood, refurbished industrial bench legs and Hebel blocks. She explains how being from New Zealand "and spending most of my summer holidays in baches had a huge influence in terms of learning about the necessities in a shelter and living simply, and that comes through in materiality and design".
So, are there any dream projects on this young designer's horizon? "I always dreamed of building a house with my dad. So, geared with his tools and my builder's licence, I hope to build a house in New Zealand in the not-too-distant future," she says. 
This article first appeared in Novelnyt magazine.

Subscribe here