This New Zealand-born fashion editor is broadening his scope, from moulder of style to maker of style.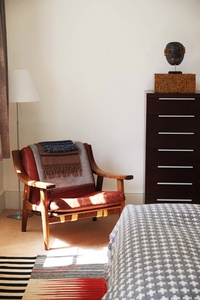 Alton Hetariki works with garments that say a lot. They speak a wordless language of how well they can make one look the part, each statement bleeding into the next with the ferocity you might expect from the likes of a metallic silk suit. And he listens. Yet, when asked if there's one thing that pulls a look together, the fashion editor at biannual magazine 5'Eleven" answers with a word not rooted in the realm of matter: "confidence". 
In a way, it's telling of Hetariki's approach to styling. He doesn't follow a methodology or strategy, instead favouring the intangible – his intuition – to create ensembles. "I can throw looks together beforehand, thinking, 'Yes, this looks great'," he says of his process. "Then, on the day of shooting, I'll realise it's not working out; it's too simple or I've overstyled it, or the colours don't work with the lighting. It's always fluid on the day."
Hetariki has good reason to trust his instincts. It's a world that's captivated him from his early 20s, when his street style was at its most eccentric – "Some of the clothing styles I would dress in were really out there and probably fashionista-victim cringeworthy," he jokes – and a world where he would resolve to stay after securing a fashion internship at Esquire, via a friend of a friend, in London. Since then, he has worked for Vogue (Spain, India and Russia), GQ, Tatler and Glamour Iceland, amongst others, and for household names like Nike, Puma and Marks & Spencer.
You'd do well to think this New Zealander, who moved to England's sleepless city 11 years ago, is a busy man. Besides styling, Hetariki is juggling a demi-fine jewellery brand. "I've been making stuff for years, mostly for styling shoots and to wear myself – more trinket-type things that wouldn't last long, often not long enough even to last the night out or the length of a holiday. But I really enjoy making things with my hands and wanted to get better, so I did a silversmithing course at Central Saint Martins. Then," he says, "it became an obsession."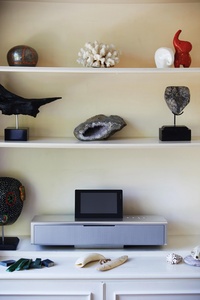 The venture, only a few months old, is fuelled by Hetariki tapping into his knowledge of stones, which began when his mother took him rock hunting in dry river beds hidden in the Coromandel Forest Park and along the Haast River.
"It had beautiful turquoise pools you could swim when it was too hot, in which the sun was too high and there was no shade to hide in," he muses on the latter. His daily life, too, is a source of inspiration: the architecture, particularly brutalist designs, he sees on slow, unrushed walks from his apartment in Camden; and the "tribal beads, local ethnic sculptures" and objets d'art he sources on his frequent trips abroad. 
Given that his life, in its various iterations, has been submerged in glitz and gild, he remains steadfastly humble (or is it protective?), unwilling to disclose the names of the most famous individuals with whom he's worked. "It sounds too much like bragging for my liking," Hetariki explains.
Perhaps this is part of what has helped forge his skills as a narrator of beauty in its many raw and refined guises. Regardless of how much he presses his ear attentively up to clothes, handbags and jewels, his grounded nature doesn't allow him to be swept away by their siren lure.
This article first appeared in Novelnyt magazine. 

 Subscribe here