Building that remote cabin in the bush without a helicopter budget seems to have gotten a tad easier. Created by Chris Moller, architect, inventor, and presenter of Grand Designs New Zealand, Click-Raft is an easy-to-assemble fabrication system for creating structures on next-to-no budget and with even less ground preparation.
Inspired by Henry Thoreau's minimalist living at Walden Pond and the creative and limitless possibilities offered by such toys as Lego and Meccano, Click-Raft brings architecture into the realm of the everyman.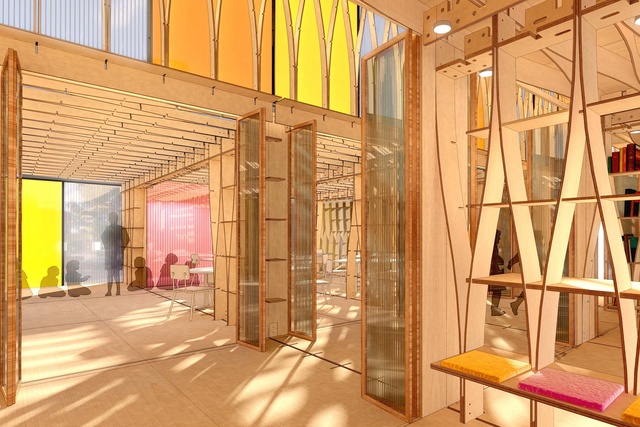 "One day I was playing with my son's Lego and he said to me 'get your own toys, Dad!'. So I kicked around with creating a system that reflects Lego's open-ended playfulness and systematic way of thinking, by not using a pencil or a computer but the materials themselves: paper, thin ply, card. I started exploring a bent universe. When you bend something, it tells you about space, structure, compression and tension," says Moller.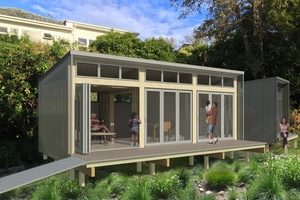 The Click-Raft system uses a folded sine wave shape to create a woven diaphragm that can be used as a wall or a floor. These diaphragms are then bolted together to create a structure. Fully digitally pre-fabricated, the system can be partially assembled at the factory and delivered on the back of a truck, or brought to site in parts for assembly.
Moller says Click-Raft could be used in emergency-housing situations, like the Christchurch earthquakes. "Unlike tents, you are off the ground. It is like a survival raft."