Denmark design: 10 Danish chairs everyone should know
Ahead of the Denmark Design exhibition at the Auckland Art Gallery, Novelnyt will be running a digital series about Danish design. In this piece, we look at 10 Danish chairs everyone should know. From Egg to Y: The seats that turned into thrones.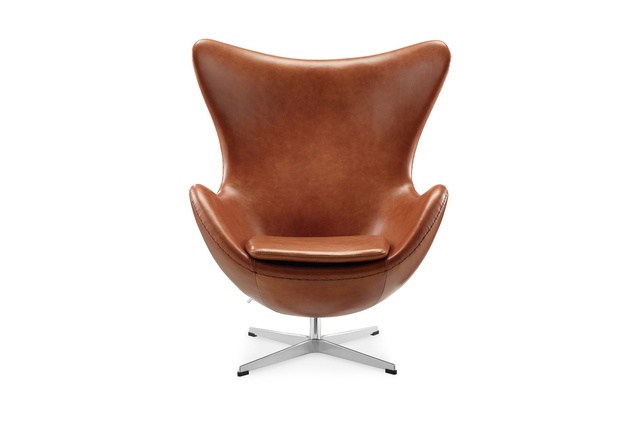 Egg chair – Arne Jacobsen 
Bulbous and imposing, the Egg chair was designed by Arne Jacobsen for the reception area of Copenhagen's Royal Hotel. To create its ovate shape, he reportedly sculpted the chair by hand in clay. Today, its design screams authority. Reissues of Arne Jacobsen's Egg chair are available at Cult Design.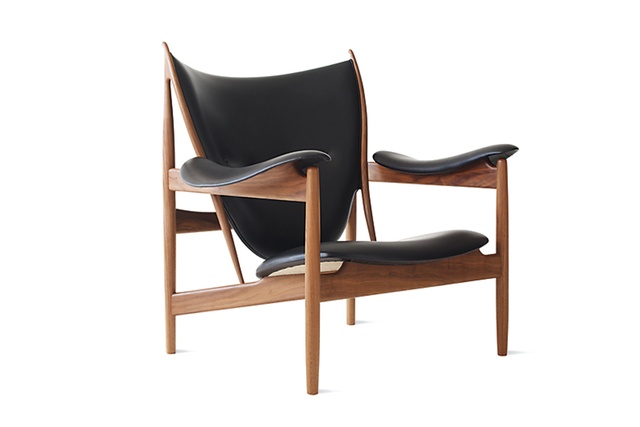 Chieftain chair – Finn Juhl 
There's something human about Finn Juhl's masterpiece, which was produced in 1948 and relaunched in 2002; it's as if its every curve were the result of a careful study of bodies and their contours. Reissues of Finn Juhl's designs are available at Mr. Bigglesworthy.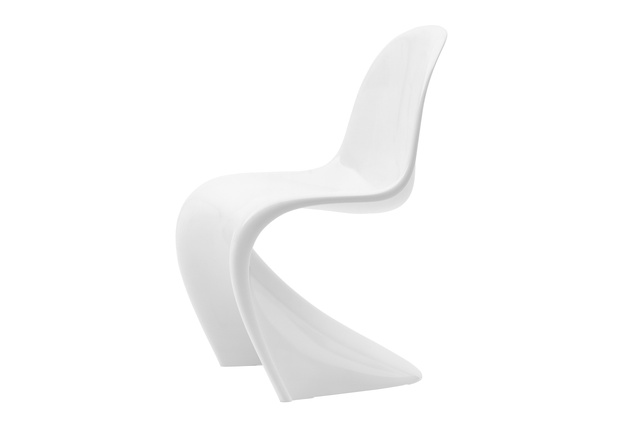 Panton chair – Verner Panton 
Verner Panton's chair, also called the Panton S chair, holds a big title: it was the first chair to be made out of a single piece of plastic. It's expressive, cantilevered shape has also established it as the leader of stylish, stackable chairs. Reissues of the Panton chair are available at Matisse.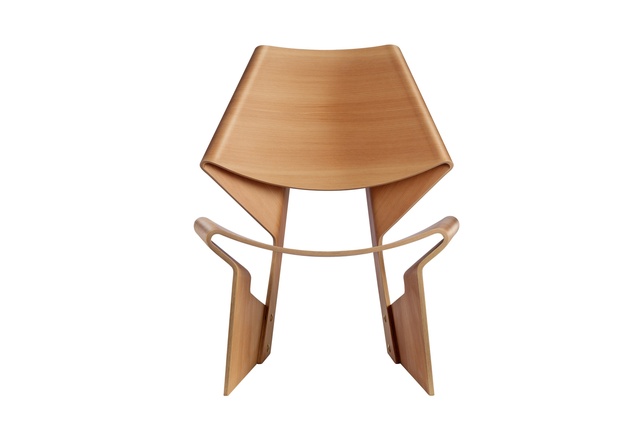 GJ chair – Grete Jalk 
Grete Jalk's GJ chair is a supreme example of deceptive simplicity. Two pieces of moulded plywood have never looked so effortless. Reissues of Grete Jalk's designs are available at Mr. Bigglesworthy.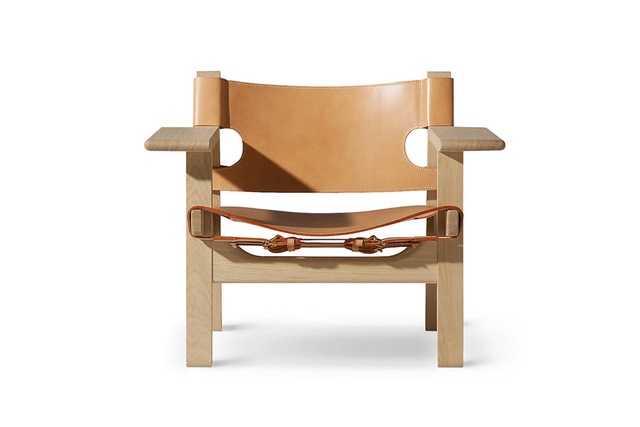 Spanish chair – Børge Mogensen
The design of Mogensen's Spanish chair is said to have been inspired by the furniture designer's trip to Spain in the 1950s, from which the now-celebrated piece earned its name. Reissues of Børge Mogensen's designs are available at Mr. Bigglesworthy.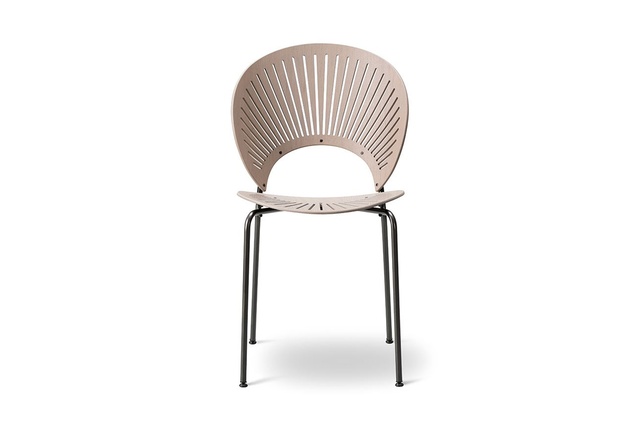 Trinidad chair – Nanna Ditzel 
Regularly dubbed 'the First Lady of Danish furniture design', Nanna Ditzel's legacy, the result of the wide success of her fan-like Trinidad chair, need not be stressed. Fretwork, it was clear, took well to limelight.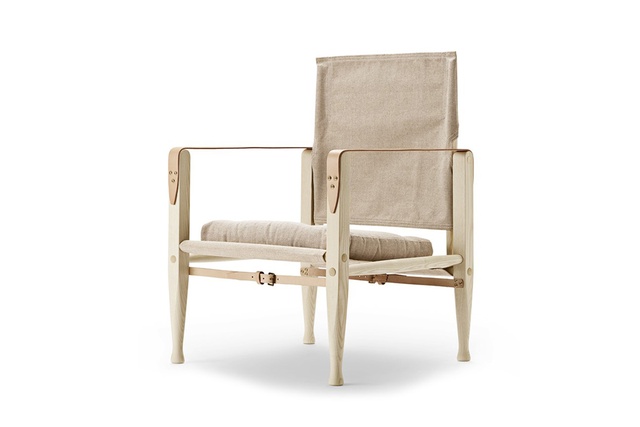 Safari chair – Kaare Klint 
High-end collapsible chairs take their design cues of craftsmanship and practicality from one of the first: Kaare Klint's Safari chair. In oiled ash and leather, its reminiscent of cotton drill and self-belts. Reissues of the Safari chair are available at Cult Design.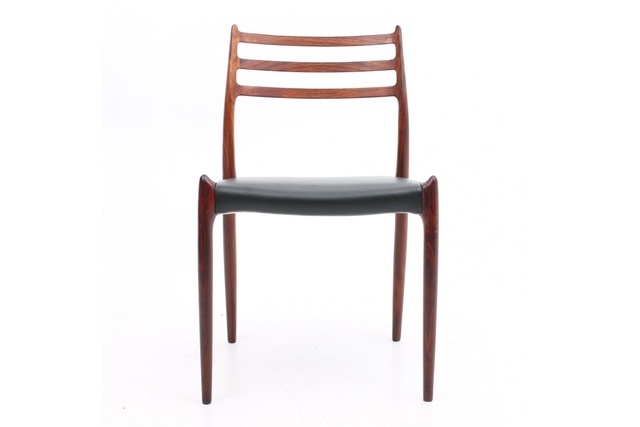 78 chair – Neils Otto Moller
Designer and cabinet maker Neils Otto Moller perfected the subtly curved frame with his 78 chair, made in the 1960s. Here, wood and comfort are synonymous. Reissues of Neils Otto Moller's designs are available at Mr. Bigglesworthy.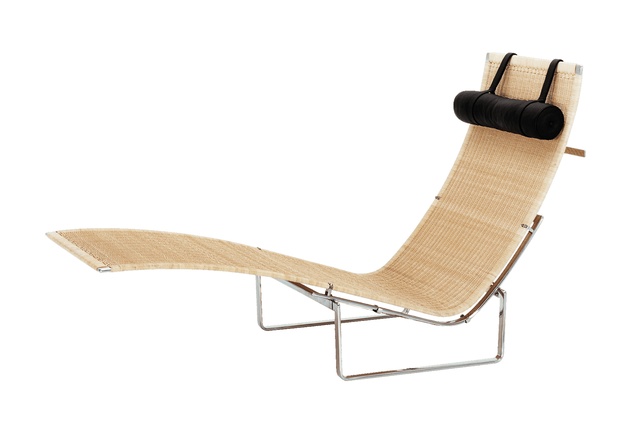 PK24 chaise longue – Poul Kjærholm
The shape of Poul Kjærholm's wicker chair, inspired by Rococo and the French chaise longue, calls for relaxed reading with limbs extended. Reissues of the PK24 chaise longue are available at Cult Design.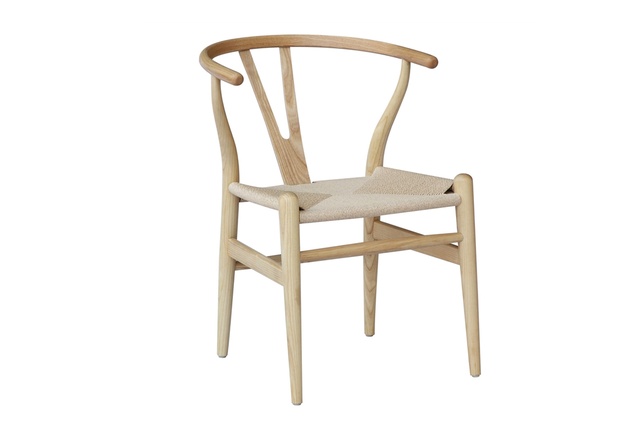 CH24 chair – Hans J. Wegner
The timelessness of the mid-century modern CH24 chair, perhaps better known as the Y chair or Wishbone chair, is just one of its many appeals. Its ergonomic design and sleek frame make two more. Under continuous production by Carl Hansen & Søn since the 1950s, the Y chair is available at Cult Design.
Find the full selection of articles from our Denmark design series here.