Things to do: August edition
See our selection of wintry events, which bring style and bite to the cultural calendar.
Events
Tim Ross: The Mid Century Project (Editor's pick)
24 August–6 October / Christchurch
A sophisticated mixture of comedy, music and architecture/design critique by comedian and design enthusiast Tim Ross. Ross – recently awarded the National President's Prize by the Australian Institute of Architects – will explore the beautiful CoCA building and modernist architecture by way of photographs, videos and poster art of Christchurch's buildings and beyond.
coca.org.nz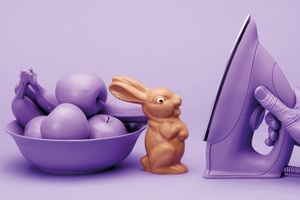 Semi Permanent
15–17 August / Auckland
Influential creatives from around the world – Chris Novak, head of the Xbox design studio at Microsoft, Ian Spalter, head of design at Instagram, and media artist Refik Anadol, to name a few – will be presenting at this design event. In between talks, see Light Leaks, a darkened room filled with hundreds of 'structured light scans' projected onto 50 disco balls.
semipermanent.com
The Others Way Festival
30 August / Auckland
Soak up independent music at The Others Way festival, which will showcase local and international artists across 12 venues on Karangahape Road. This will be a great place to see up-and-coming and veteran musos, including Bailey Wiley, Mermaidens, The Chills and Princess Chelsea, from a huge range of genres and performance styles.
flyingout.co.nz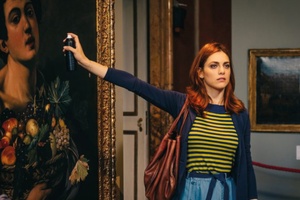 Cinema Italiano Festival
Until 15 January 2020 / Nationwide
We owe much to Italian cinema, not least the birth of Italian neorealism and the rise of Monica Vitti and Marchelo Mastroianni. See these actors and the works of some of the most accomplished film-makers and auteurs in the history of the discipline in Europe with this festival that's making its way across the country. Our favourite films include: Fariborz Kamkari's documentary Water and Sugar: Carlo di Palma, The Colours of Life; Federico Fellini's exquisite masterpieces 8½ and Roma; Valeria Golino's Euphoria; and Ferzan Özpetek's mystery noir Naples in Veils. Grand designs and architectural feats make frequent cameos.
cinemaitalianonz.com
Balenciaga: Shaping Fashion
17 August–10 November / Bendigo, Victoria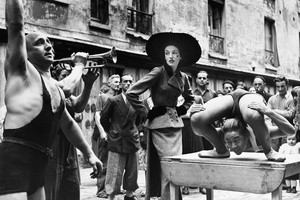 The experimental couturier Cristobal Balenciaga is poised to be the centre of this exhibition. Organised by the Victoria and Albert Museum in London, it will feature garments from his exhaustive career, archive sketches, catwalk footage, a collaboration with X-ray artist Nick Veasey and more. The fashion designer's silhouettes, such as the baby-doll dress and the hourglass-shaped blazer, variously explored and re-presented under the tenure of creative
directors who would later guide his now 81-year-old fashion house, are not to be missed.
bendigoregion.com.au
Six Degrees of Separation

14–29 August / Auckland
Fashion, biting wit and the lives of suave Manhattan art dealers was, for American playwright John Guare's play Six Degrees of Separation, a winning combination – so much so that its title would eventually become a catchphrase in the English vernacular. This August, see Guare's 1990 Pulitzer Prize-nominated satire of pretension and the peculiar manners of the 'nouveau bourgeoisie' as transposed from Manhattan into New Zealand. The production stars the fabulous Jennifer Ward-Lealand, Andrew Grainger, Lisa Chappell and Tane Williams-Accra.
atc.co.nz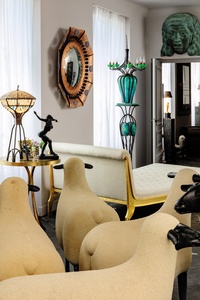 Sotheby's Paris: Saint-Germain-des-Prés
25 September / Paris
Have your bidding paddles at the ready during this auction of 20th-century French designs, amassed by a landlord of a Saint-Germain-des-Prés apartment over the course of almost 30 years. Art deco jewels, an Egyptian double bed by Marc du Plantier, chairs and vases by Rick Owens, and what is reportedly the largest collection of works by designer André Dubreuil and artist Line Vautrin ever to enter the market, will all be available.
sothebys.com
To eat
Ferment Fest 
28 September / Hamilton
In addition to local beer brewers and cheese-makers, this year's Ferment Fest will include: picklers; sauerkraut, yoghurt and kombucha-makers; and workshops where you can learn the methods behind some of these time-won palate quenchers.
waikatofoodinc.com
In Wellington
August / Wellington
Immerse yourself in the capital's food scene this August with Visa Wellington on a Plate (1–31 August): try unassuming ingredients at Kaibosh Food Rescue's All Taste, No Waste; eat a six-course, truffle-infused dinner prepared by Michelin Star chef Adam Newell; or dine from a brownie and affogato bar at baked goods shop Lashings. If art also takes your fancy, sample a taste of French cuisine and Impressionism at Crave Cooking School, with its hands-on cooking classes focused on painters from the 19th-century art movement (until 9 November).
visawoap.com; cravekitchen.co.nz
This article first appeared in Novelnyt magazine.

Subscribe here