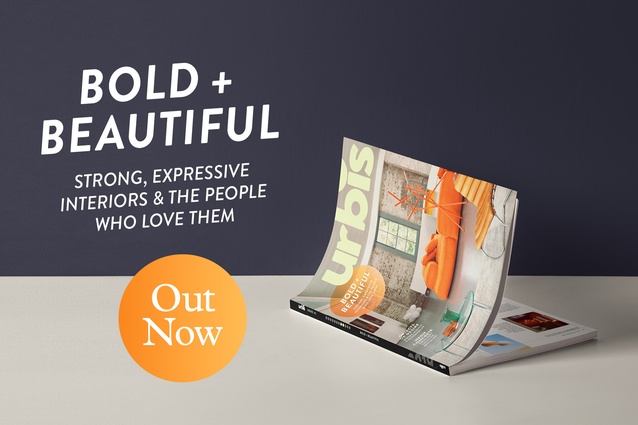 Being bold requires walking, steadfast, into the realm of risk. There's a drama, even a theatricality, in this gesture. For the bold houses in the latest issue of Novelnyt, this is all part of the fun. These are homes that relish in unexpected forms and punchy moves, and the venturesome personalities that reside within their walls. 
Yet, to go as far as to call them 'wild' would be to undermine the considered approach that many of the architects have taken to honour heritage and, often, nod to the legacy of their architectural and artistic forebears (Australian modernist Robin Boyd and celebrated light artists Dan Flavin and James Turrell are among them). 
To call these homes – and the people behind, and in, them – confident, however, would be dead on. We take you around a penthouse with a nonconformist spirit in Melbourne's bohemian suburb; a treehouse-inspired getaway spot in Costa Rica; an Auckland home with roots in an indie rock-band song and its owners' ancestry; a factory turned family home in Sydney, which has been designed to accommodate a collection of sports cars and an equine genetics laboratory; and more.
A sense of adventure also unites the people we meet. We visit Wellington-born architect Mark Ritchie in his bach-inspired Vancouver home, sit down with industrial designer Alex Buckman to discuss his young lighting brand and the printing process behind his growing success, and speak to London-based fashion editor turned businessman Alton Hetariki. 
Plus Benzo Vitale, an Italian acoustic engineer at BMW, talks to us about making sounds for the electric vehicles of the future, Auckland city's gold bullion and volcanic-themed spa lets us step inside its newly opened luxe facilities, and we bring you the best from the upcoming cultural calendar. 
For all of this and more, pick up your copy of the latest issue, Novelnyt 111, from any discerning bookstore or supermarket, or get the digital version here. Want to subscribe? Click here.