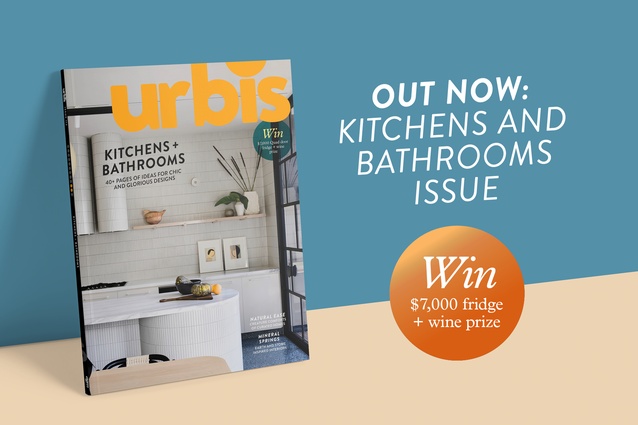 Kitchens and bathrooms are the stage sets for many domestic ceremonies: the former – slow weekend cooking, the hosting of friends, everyday pottering, delicate recipe-making; the latter – preening, cleaning, relaxing. There is, at their collective core, a shared sense of ritual and an implicit understanding of life's essentials.
Our latest issue includes a special kitchens and bathrooms mini-magazine full of modern interiors cultivating this feeling. Learn about the design moves behind them, get inspired with ideas and see the hottest trends happening now.
Stunning homes continue as we tour a chic Parnell abode that sings of timelessness, an Arts and Crafts-infused heritage home in Remuera and a Queenstown house surrounded by breathtaking mountain ranges and alpine vegetation. We go abroad to explore two Melbourne homes with different personalities but equally impressive outer shells: a Victorian abode with a vivid heart and brise soleil, and a lush courtyard house with a blackened steel 'skin'.
We also take you to meet some style connoisseurs, including Australian designer Hamish Guthrie, a husband-and-wife duo who are successfully growing their award-winning studio in New Plymouth, and two young analogue-lovers who have founded a magazine in Wellington.
Along the way, discover a range of new techy gadgets for your most-tiled rooms, soak in a mineral spring of sumptuous products that have us thinking of Japanese bathhouses and Iberian balnearios, step inside Aesop's biggest store yet, and find out how you could win a luxury fridge-and-wine prize package worth over $7,000.
For all of this and more, pick up your copy of our latest issue, Novelnyt 112, from any discerning bookstore or supermarket, or get the digital version here. Want to subscribe? Click here.