Exhibition opening: Eemyun Kang – This Path is Made by Walking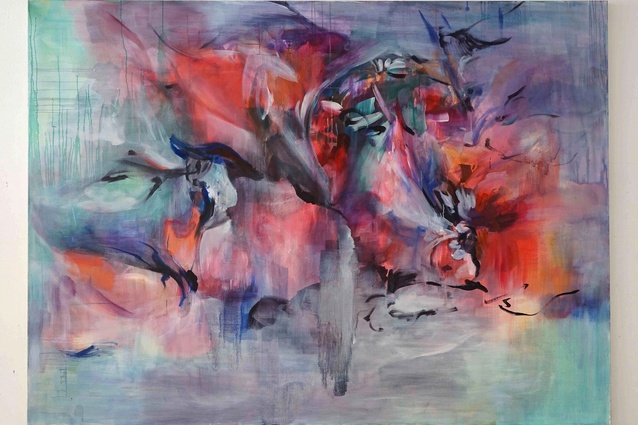 Trish Clark Gallery is pleased to present the first solo exhibition by Eemyun Kang in Australasia. Kang's work has been exhibited widely in the UK and internationally.
Born in Korea, where she did her initial art training, Kang furthered her studies at London's Slade School of Fine Art and then completed postgraduate studies at the Royal Academy of Arts. Upon graduation in 2009, she was awarded the school's prestigious Gold Medal. In 2012 Kang received her doctoral degree from the University of East London. Now based in Milan, she spent almost her entire artistic career in the cross-cultural urban environment of London, and admits to retaining a sense of dislocation and accepts this as a defining element in her work. Her underlying interest in hybridity stems from this experience, her fictional hybrid worlds existing in the constant interplay between subject and object, reality and subconscious, known and unknown.
Referencing mythology, folklore, psychology and mycology, Kang handles these themes with a deep curiosity. Her paintings alternate between figuration and abstraction, using gestural and energetic brushstrokes to create elaborate mysterious but suggestive works on very varied scales. With a vocabulary that incorporates a range of biomorphic forms, Kang's subjects are never quite as they seem. In a state of perpetual metamorphosis or evolution, they remain inherently unknowable.
Join Trish Clark Gallery on Friday 13 September, 6pm, to celebrate the opening of this seminal exhibition!
For more details, head to artnow.nz/events.
Art events in the calendar are selected from the events and exhibitions listed on artnow.nz.